Dear readers,
it's turning green outside and in politics. The Greens and the CDU/CSU have just presented their candidates for chancellor, and for the first time the eco-party is clearly in first place in a poll. Of particular interest to us: What do the parties think about GMOs? The Greens, SPD and Left have already taken a position on this in their draft election manifestos, the others have not yet done so.
Particularly important for VLOG and its members is the future regulation of GMOs at EU level. After the publication of the EU study next week, the debate will intensify and possibly also become an election campaign issue in Germany.
Our new sales figures show the continuing growth of "Ohne Gentechnik" (Non GMO). This should be a clear signal to all parties that our successful economic sector must not be jeopardised by GM deregulation.
We wish you a sunny spring!
Your VLOG team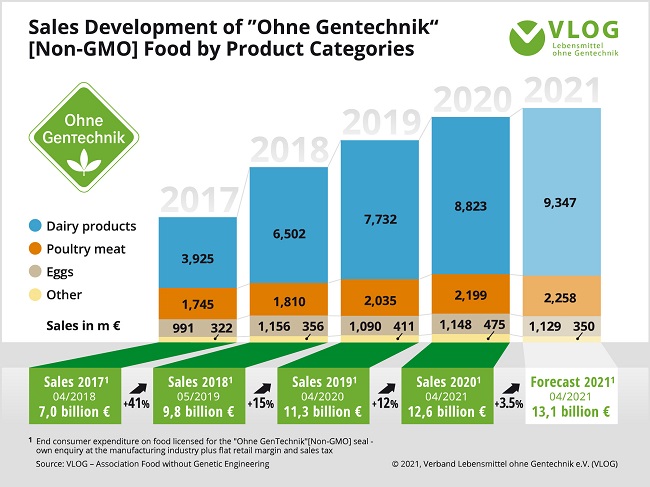 | | | |
| --- | --- | --- |
| | In 2020, consumers in Germany spent around 12.6 billion euros on products with the "Ohne GenTechnik" (Non GMO) label. Compared to 2019, this is an increase of more than 12 percent. The market share of "Ohne Gentechnik" in food is thus around 5.4 percent. To secure this success in the long term, new GMOs must also remain regulated as GMOs. Otherwise, there would no longer be any transparency and labelling would become almost impossible. After the publication of the EU study on the topic next week, the debate is likely to gain steam. | |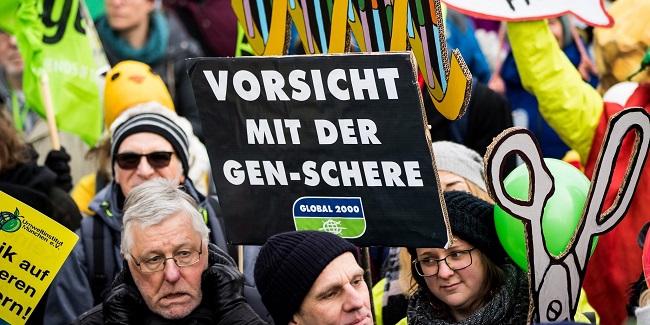 | | | |
| --- | --- | --- |
| | In a joint position paper, today a broad alliance of 94 NGOs from environmental protection, animal welfare, nature conservation, development policy, churches, consumer protection, agriculture, breeding and the food industry has called on the German government to continue to regulate and label all current and future genetic engineering methods and their products as GMOs.d zu kennzeichnen. | |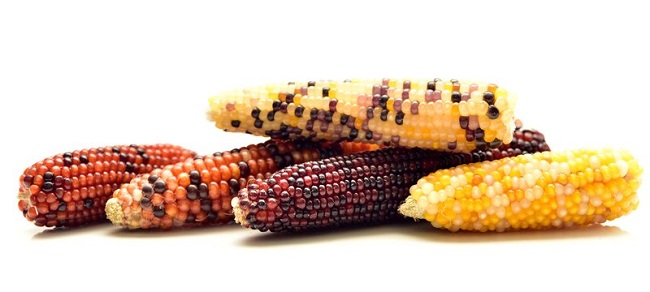 | | | |
| --- | --- | --- |
| | The company Corteva has developed a maize with a modified starch composition using new genetic engineering methods. The starch produced from this could also be sold to Europe - as a GMO-free product. | |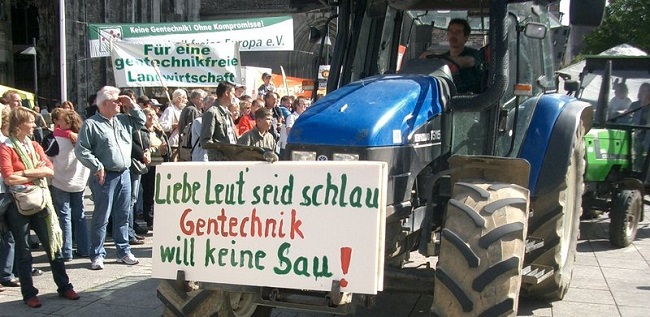 | | | |
| --- | --- | --- |
| | 70 percent of people in Germany who have heard of new genetic engineering techniques such as CRISPR want compulsory labeling of foods produced with them. Across the EU, 68 percent are in favour. This was the result of a recent survey. | |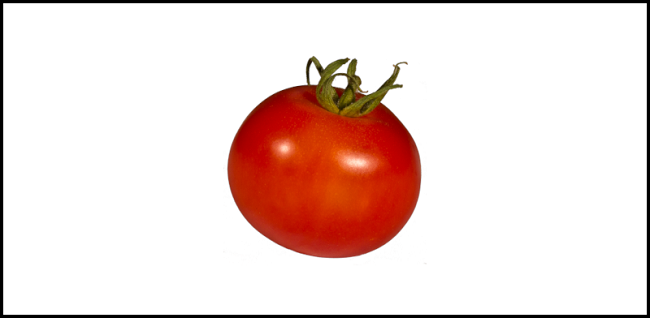 | | | |
| --- | --- | --- |
| | A Japanese company has developed a tomato with CRISPR/Cas9 that contains particularly large amounts of the neurotransmitter gamma-aminobutyric acid (GABA). Due to Japanese genetic engineering deregulation, the product can be marketed without approval. | |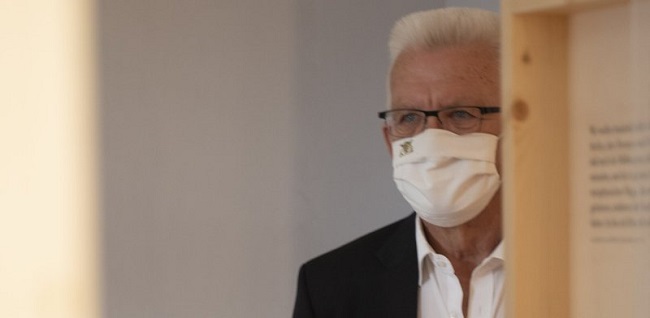 | | | |
| --- | --- | --- |
| | Will GMO be an election issue? In Baden-Württemberg, among other places, the German super election year 2021 started on March 14. The local Action Alliance for GMO-Free Agriculture had asked the parties about their positions on GMO in the run-up to the state election. The Greens, CDU, SPD and FDP responded – and quite controversially. | |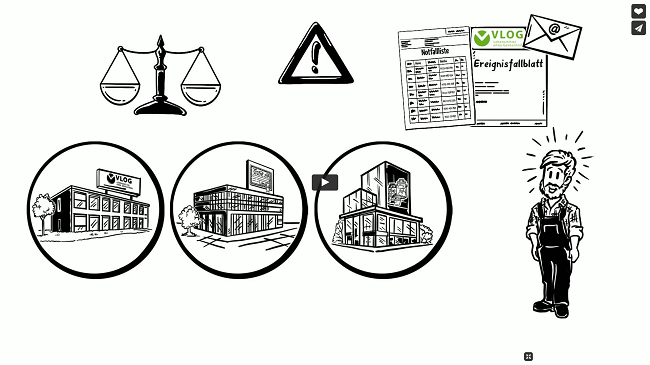 | | | |
| --- | --- | --- |
| | From now on, we will explain complex VLOG-specific topics simply, concisely and excitingly with short "Simple Show" explanatory videos. We start with "Explained simply: Preparing an agricultural VLOG audit for individual certification". Further explanatation videos are in the pipeline. | |

| | | |
| --- | --- | --- |
| | If you are registered with VLOG and would like to change your responsible certification body, please let us know. The relevant form and all further information can be found here. | |

| | | |
| --- | --- | --- |
| | The overview of available "Ohne GenTechnik" seal versions outside of Germany has been updated for the country Poland and extended by a legal information on the legislation in Poland. You can find the overview document (in german language) here. | |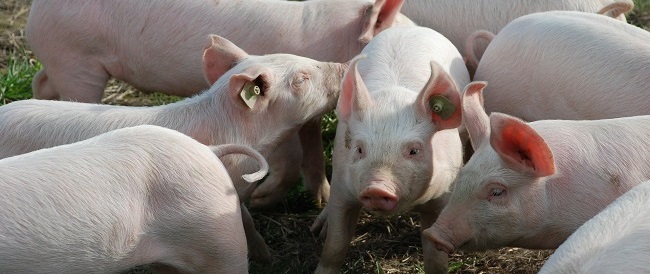 | | | |
| --- | --- | --- |
| | The registration contract including master data sheet for piglet rearing farms has been updated on the website. The new writable version of the contract can be found here. | |


| | | |
| --- | --- | --- |
| | The new document "Testing requirements - feed manufacturing and logistic" as well as the two updated information letters "Certification obligation - rearing piglets" and "Certification obligation - rearing cattle and ruminants" are available for download. They are available in the download area of the VLOG Standard under "Further Documents/Instructions/Tools" -> "Feed and Agriculture". | |


| | | |
| --- | --- | --- |
| | The VLOG standard is in a constant revision process by the VLOG board. The board is advised by the Standard expert group, which consists of members from various industries. The current composition of the Standard expert group can be read here. | |