Dear readers,
the German "Traffic Light government" is on its way. The coalition agreement and the announced distribution of ministries suggest that in future it could stand more often on green for "Non GMO". Nevertheless, we will continue to represent the interests of our economic sector to the new government just as critically and self-confidently as before.
For instance, in order to convey to it that Germany must clearly oppose Brussels' plans to deregulate genetic engineering. After all, even the EU Commission has now acknowledged that maintaining the established rules for all types of GMOs is also a conceivable option.
So thoroughly hopeful news, unfortunately in contrast to the upcoming second Corona winter. Nevertheless, we wish you the best possible Christmas season and contemplative holidays.
But above all: stay healthy!
Your VLOG team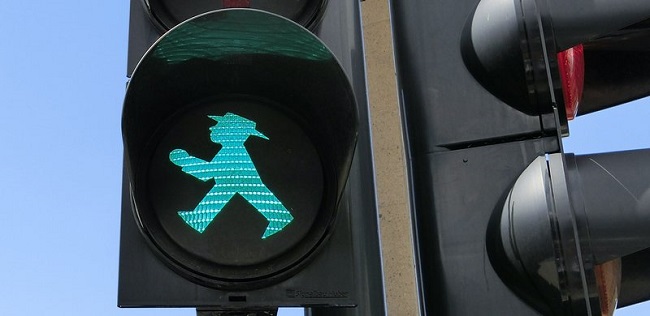 | | | |
| --- | --- | --- |
| | The words "genetic engineering" does not appear in the new German traffic light coalition agreement between the Social Democrats (SPD), the Greens Party (Bündnis 90/Die Grünen) and the Liberals (FDP). However, commitments to transparency, risk and detection research and the announced allocation of agricultural, environmental and economic department are good political omens for the "Ohne Gentechnik" [Non-GMO] sector. | |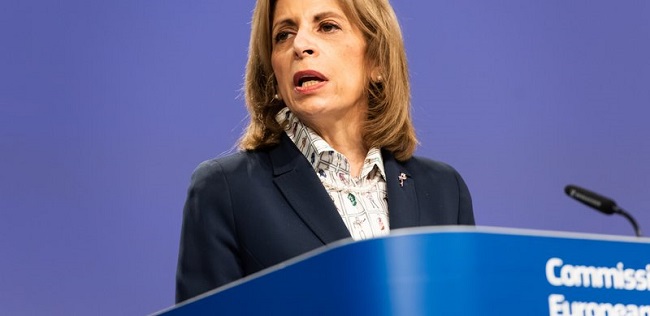 | | | |
| --- | --- | --- |
| | The plans of the EU Commission to deregulate genetic engineering threaten consumers as well as the "Ohne Gentechnik" and organic farming sectors. The new German Traffic Light coalition government can make a decisive contribution to stop these plans. According to the Commission, all options are still open. A high-level conference is being held today in Brussels to discuss this topic. | |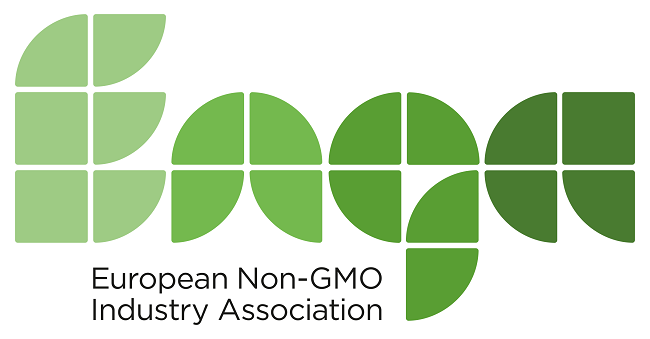 | | | |
| --- | --- | --- |
| | The [German] Tegut supermarket chain is the first corporate member from the food retail sector in the new European "Ohne Gentechnik" association ENGA (European Non-GMO Industry Association). This further strengthens the voice of this important economic sector in Brussels. | |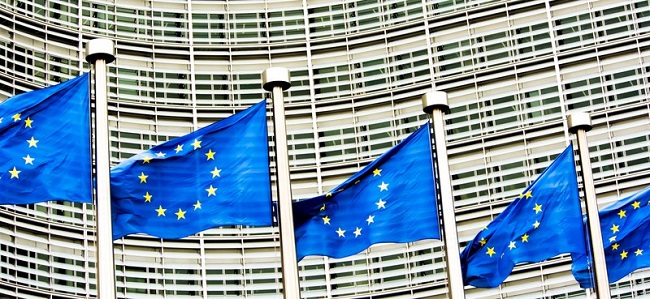 | | | |
| --- | --- | --- |
| | More than 70,000 EU citizens, associations and organizations took the opportunity to comment publicly on the EU Commission's GMO deregulation plans. In this context, VLOG, among others, warned once again of the major economic risks of such deregulation for the "Ohne Gentechnik" [Non-GMO] sector. | |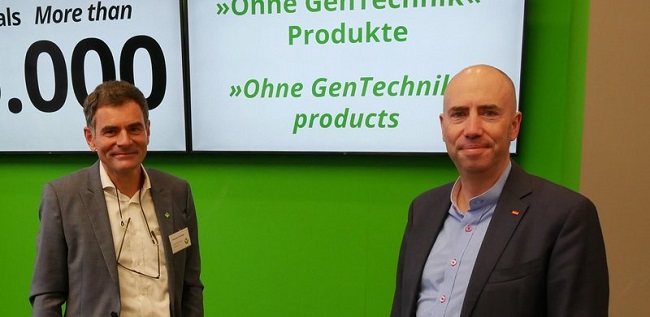 | | | |
| --- | --- | --- |
| | Other major European retailers have joined a joint resolution against the EU Commission's deregulation plans, under which many new GM products would no longer be recognizable as GM in the future. The future German government has a crucial role to play in defending the interests of consumers and the "Ohne Gentechnik" [Non-GMO] and organic industries in Brussels. | |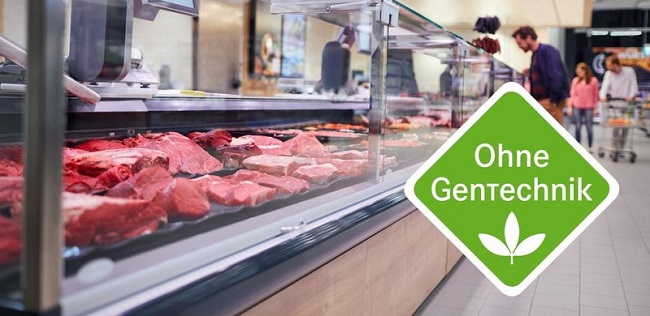 | | | |
| --- | --- | --- |
| | "Ohne GenTechnik" [Non-GMO] has become the almost universal standard for dairy products within just a decade, accounting for a good three-quarters of the total. The majority of chickens, turkeys and other poultry in Germany are now also fed GMO-free, so that eggs and poultry meat are around two-thirds "Ohne Gentechnik". For beef and pork, the proportion has so far been significantly lower. But that is likely to change soon. | |

| | | |
| --- | --- | --- |
| | The British government now wants to apply Brexit to genetic engineering regulations as well. Plants developed with new genetic engineering are soon to be exempted from regulations on genetic engineering. This is intended to strengthen the UK's role as one of the leading countries for genetic engineering research. British farmers and food exporters are facing hard times. | |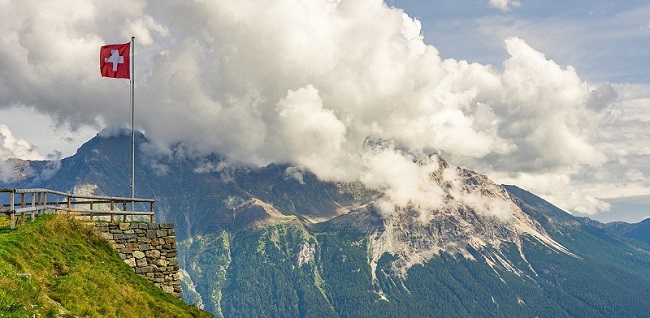 | | | |
| --- | --- | --- |
| | The Swiss National Council has voted to extend the moratorium on genetic engineering, which has been in place since 2005, until the end of 2025. The approval of this second chamber of parliament is considered certain. The moratorium now also explicitly applies to new genetic engineering methods. Motions to exempt these had been rejected by a large majority in the National Council. | |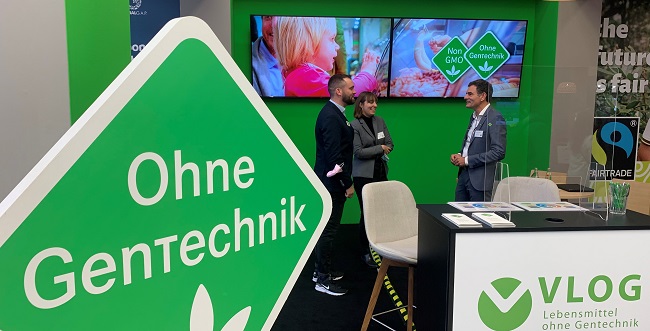 | | | |
| --- | --- | --- |
| | From October 09 - 13, 2021 VLOG was present at the ANUGA in Cologne, Germany, with its own stand as part of the BVLH Retail Forum. More than 4,600 exhibitors from 98 nations and around 70,000 visitors took part in the world's leading trade fair for food and beverages. | |


| | | |
| --- | --- | --- |
| | We have updated and expanded our FAQ on "transfer and incoming goods inspection for a bulk VLOG-certified feed material in drop shipment". We have also updated the FAQ on "feed components of animal origin". | |

| | | |
| --- | --- | --- |
| | We have made the document "Standards recognised as equivalent" clearer. In terms of content, the new EU Organic Regulation 2018/848 and the new designation "MI 5.4" of the GMP+ "Ohne Gentechnik" module "GMO controlled" have been added. For the VLOG seal usage based on an ARGE GMO-free certification, no additional document verification is required anymore. The VLOG Quality Assurance will be pleased to answer all questions regarding recognized standards. | |

| | | |
| --- | --- | --- |
| | On 04 November 2021 we have published an update of the VLOG Standard (version 22.01) with some bug fixes. The changes are listed in the revision document. The new VLOG Standard is valid from 01 January 2022. | |