Use of the "Ohne GenTechnik" seal outside of Germany
Observe country-specific legislation
In principle, the use of the German or a translated version of the "Ohne GenTechnik" seal is also possible outside of Germany. However, in addition to the requirements of the VLOG Standard, the national legislation of the country in which the product is marketed must also be met.
The licensee is responsible for checking the legality of the use of the seal outside of Germany. The marketing of products with a translated version of the seal can only take place after the conclusion of a license agreement between the licensee and VLOG. If such an agreement already exists, it must be amended to include the products to be newly marked before they are placed on the market.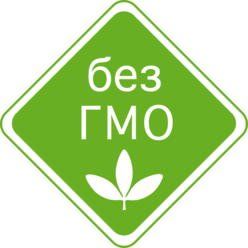 VLOG is happy to provide advice on the use of the "Ohne GenTechnik" seal outside of Germany. An overview of the available seal versions abroad as well as information on the legislation of the individual countries can be found below.
Printing templates for the foreign seal versions can be requested from VLOG at layout(at)ohnegentechnik(dot)org. This address also provides information on countries not listed in the overview. Advice from VLOG does not constitute legal advice.
Overview of available seal versions outside of Germany and information on legislation (in German) (17 May 2032)