"Ohne GenTechnik" seal: printing templates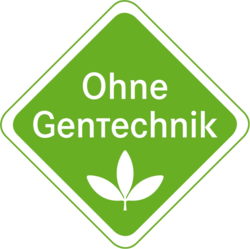 ---
Printing templates "Ohne GenTechnik" seal
Please note: The white border is part of the seal and must always be recognisable. Therefore, the seal has a thin green outer line around the white border.
Styleguide "Ohne GenTechnik" seal
If necessary, click on the desired file with the right mouse button pressed, then save it to the desired location with "Save as ...".
For printing (CMYK)
For printing (Pantone)
For screen (RGB)